Manufacturers and builders of quality static wooden stables, permanent stable blocks, mobile shelters, mobile field shelters, american barns, tack rooms, pony boxes, foaling boxes, corner boxes, hay barns, loose boxes, equestrian buildings, stores and associated timber buildings for over twenty-five years.
Levade Systems Ltd
We are always pleased to answer your enquiries.
To discuss your requirements or to arrange an appointment please contact us by telephone, fax or just click on the email address to the right.
How to find us
Our workshops in Parrocks Lane can be approached from the B2110 between Forest Row and Coleman's Hatch. Turn into Parrocks Lane and proceed for several hundred yards to the first sharp right hand corner. Turn into the small road on the outside of this corner. Our workshops are 300 yards down this road on the left, and there is parking space on the right.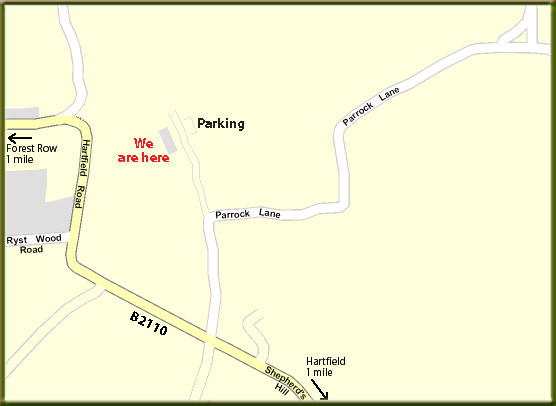 Levade Systems Ltd
Lines Farm Estate, Parrock Lane,
Colemans Hatch, Hartfield,
Sussex TN7 4HT, England
Telephone: 01342 824117
Email: enquiries@levadesystems.co.uk
Please click here to see a Google map of our location
This will open in a separate window, and is printable and scrollable. The M25 is just off the top! There is a direction finder on the page that will allow you to plan and print a route to and from us from your location.
Use in conjunction with map to the left – we can only be reached from Parrock Lane – sat navs and Google get this wrong!